Science
This year we aim to improve the profile of science, therefore, we are undertaking the Primary Science Quality Mark. This will be a yearlong project and we hope to achieve the PSQM by Summer 2021.
One way in which we are raising the profile of science is by introducing science assemblies. Science assemblies take place every Wednesday starting in Spring Term 2. Each teacher has selected a science experiment to demonstrate to the children. These engaging assemblies are designed to enthuse the children with lots of visual demonstrations, colourful experiments and even a few explosions! Below are some pictures from the science assemblies that have been delivered so far.
Miss Turner demonstrated the 'density jar' experiment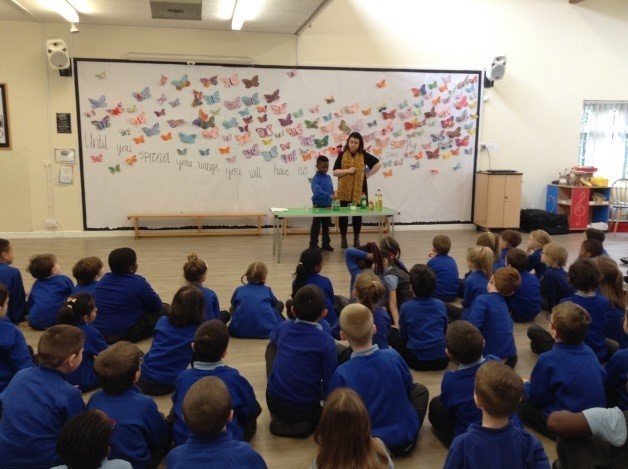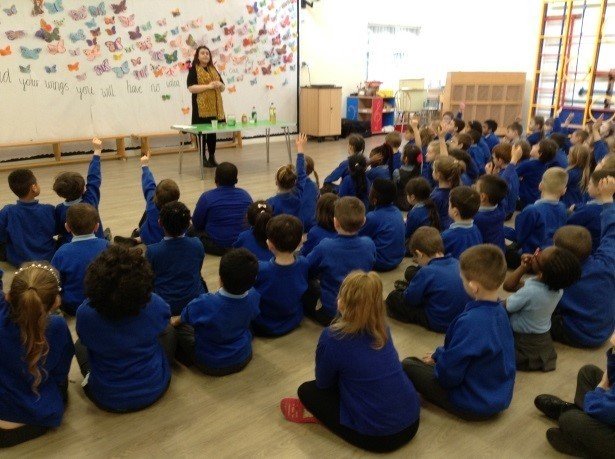 "It was fun!" Tiana, Year 1. "I liked the assembly because we got to see an experiment
we hadn't seen before" Maisie, Year 2.
Mrs Silver showed how a volcano erupts in her experiment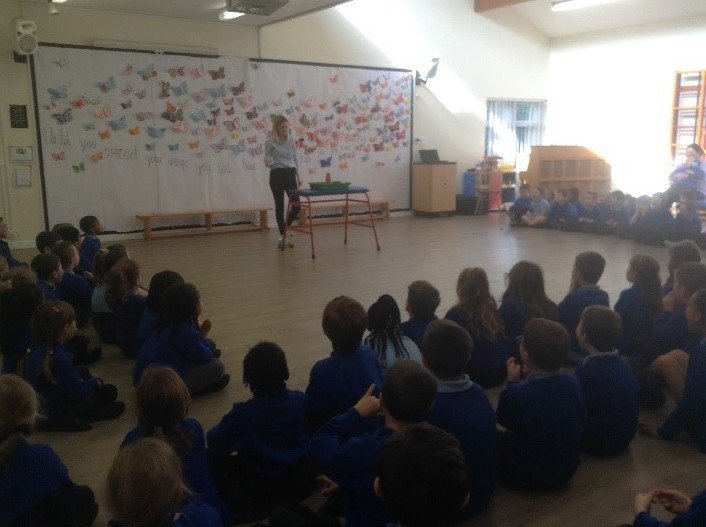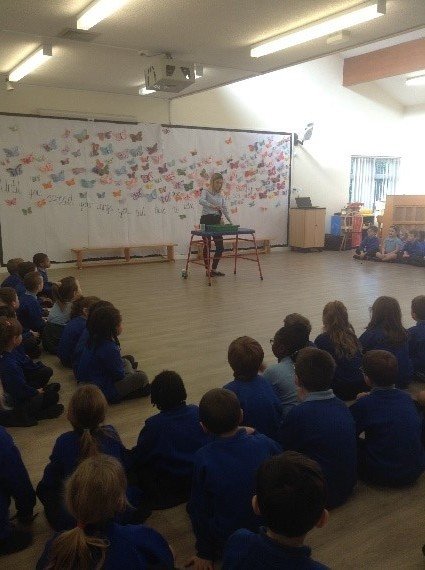 "I saw it fizz!" Alfie, Year 1. "I want to do this experiment again at home" Finley, Year 1.
From the 6th to 15th March 2020 we celebrated British Science Week. The theme this year was 'Our Diverse Planet'. We chose to base our science week around the story 'We Are Here' by Oliver Jeffers and each year group focused on one aspect of 'our diverse planet'.
Reception focused on animals and explored the different types of animals we have on Earth. They also had a visit from Ark Farm. They met rabbits, guinea pigs, a tortoise, a hen and a cockerel, a hedgehog and a very gentle dog. The children were able to stroke the animals and ask lots of questions.
Year 1 focused on materials during science week. The children had time to explore different materials and sort them in different ways. Then, the children went on to see how waste materials can impact our environment. Later, they created posters to show which materials can be recycled and turned used materials into useful items e.g. a money box made from a tissue box.
Year 2 focused on climate change and identified ways to stop climate change. They were inspired by Rosa Parks and Martin Luther King and created placards to protest against climate change. The children also wrote to George Eustice, the MP for environment, to tell him what we as humans can do to stop climate change. We are awaiting his reply!
During science week we also had a science show from Science Boffins. Scientist Dave amazed us with lots of science by showing us how liquid can turn into a solid and how to make elephant toothpaste! Scientist Dave then worked with year 1 and 2 for a workshop to make their own slime.