.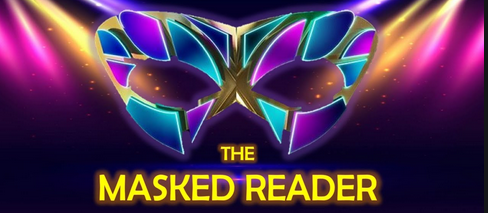 Can you unmask the teacher correctly?
Write the teacher who you think is reading on your score card.
Reading at Home
Please see below videos of what a typical reading session looks like within each colour reading book band. Click on the colour book band your child is reading to find out more.
Storytime with ... Mrs O' Connell

Claire Freedman - Dinosaurs Love Underpants

Storytime with ... Miss Turner

Nathan Bryon - Look Up!

Storytime with ... Mrs Silver
Gareth Edwards - The Disgusting Sandwich

Storytime with ... Mrs O' Connell
Emily Gravett - Meerkat Mail

Storytime with ... Miss Scott
Kjartan Poskitt - The Runaway Pea

Storytime with ... Mrs O' Connell
Oliver Jeffers - The Way Back Home
Storytime with ... Mrs Silver
Sue Hendra - Norman the Slug with the Silly Shell
Storytime with ... Miss Razzaque

Angela Shelf Medearis - Too Much Talk

Storytime with ... Mrs Dempsey
Marie Voigt - Red and the City

Storytime with ... Miss Turner

Emma Yarlett - Nibbles the Book Monster

Family reading breakfast March 13th 2020