Chestnut Class - Miss Razzaque and Mrs Ripley
Maple Class - Miss Downing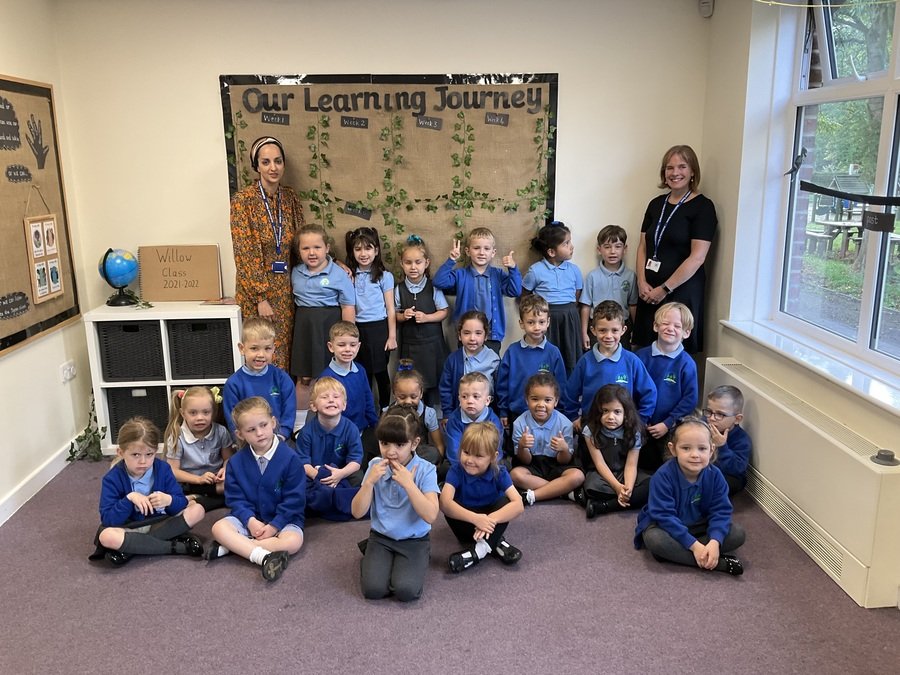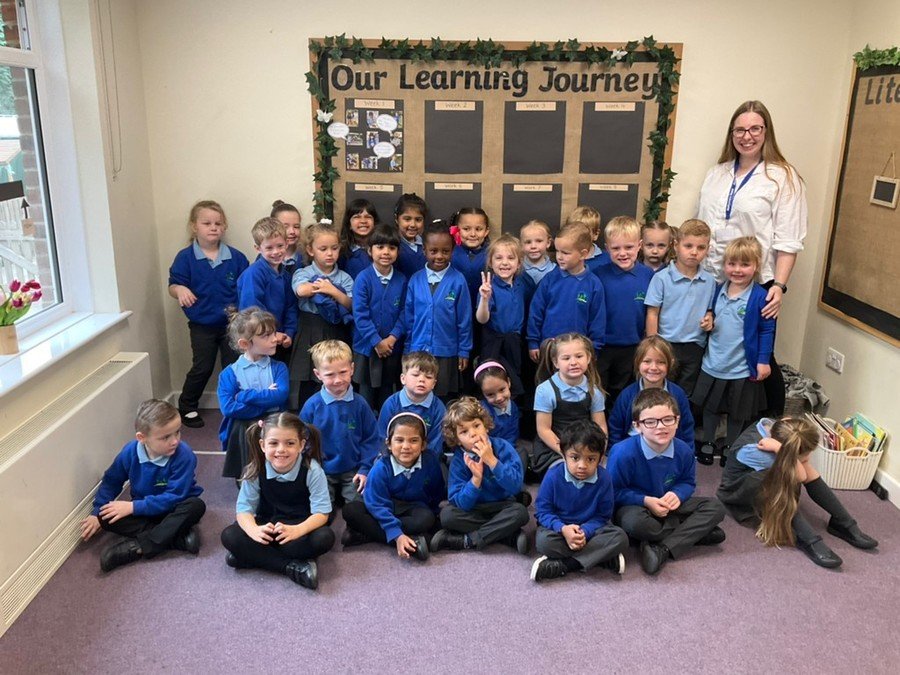 Football
This term we have been learning about people who inspire us. We have been learning about the England footballer Beth Mead. We went outdoors and practised our football skills. We did some dribbling, passing and even practised penalties. We found Beth Mead very inspiring, and reflected that girls are just as good as the boys!
Life Cycle of a Butterfly
We have really enjoyed learning about the lifecycle of a butterfly and watching our caterpillars turn into butterflies. When the butterflies were ready we released them. It was amazing watching them fly away!
Planting
We have been learning about what plants need to grow. Before the Easter break we potted some seeds and were very lucky the teachers looked after them so we could return to school and plant our potted plants into our big planting bed. We are looking forward to watering them and watching them grow.
Colour Experiment
We did a fantastic Skittles experiment. We predicated what might happen if we add warm water to the middle of a circle of skittles. We discovered that the sugar coated skittles cause a rainbow effect when they contact warm water. It was fascinating to watch.
World Book Day 2023
This year we have focused on the story 'The Greatest Show Penguin'. We really enjoyed our special visit from a real circus performer, Lucas Jet. His show was amazing. We also took part in a workshop to learn some circus skills. We ended the day listening to some specially selected stories read by some of our teachers. We had a great day!
Holi - Festival of Colour
We have been learning about Holi the Hindu festival of colour. We watched videos of people throwing coloured powder paint at each other and thought it looked like so much fun! We decided to have a similar experience and had a great time throwing coloured confetti at each other!
Handa's Surprise
We have been reading the story of Handa's Surprise. We have been learning about Africa and the country Kenya where the story is set. We acted out the story and discovered the wonderful tropical fruits from Africa. We tasted the fruits and decided if we liked them and described what they tasted like.
Spaceship crash landing
We were very surprised to find some debris left from the spaceship that crashed into our playground.
Pineapple drawing
We have been looking closely at pineapples and have been drawing them from observation.
Space
As part of our space theme we have been learning to retell the story 'Whatever Next'. We have been using props to act out the story.
Space.
We have been learning about space and learnt many interesting facts about the solar system and the eight planets. We were shocked to discover a spaceship had crashed into our playground and found the debris left. We were even more surprised when we met Astronaut Amy, who had crashed into the playground and we took the opportunity to ask her questions about her job as an astronaut. It was fascinating to find out about what happens when an astronaut go into space.
Bounce Workshop
The children had a fun experience taking part in the bounce workshop. They did really well and managed to jump for around 25 minutes with very little rest time! They have great stamina!
Chinese New Year
We enjoyed learning about Chinese New Year and how it is celebrated. We took part in a dragon dancing workshop, learnt the Chinese Zodiac story, tasted noodles and prawn crackers and practised using chop sticks.
Mr Gumpy's Outing
We had a great time retelling the story of Mr Gumpy's Outing on the boat in the playground. We each played the role of one of the characters and even 'fell' into the water at the end!
Road Safety
On Friday 18th November we had a great workshop learning all about road safety. We learnt about the importance to hold hands when crossing the road and about the people who help us and vehicles they use.
Remembrance Day
On Friday 11th November we learnt about Remembrance Day and the significance of poppies. We wanted to remember all the brave people who have served in world wars, so we decided to paint some beautiful poppies using watercolours.
Celebrations -Birthdays
We began our celebration theme learning about how birthdays are celebrated. We held a party for Jigsaw Jenie. She turned 5 and we sang her 'happy birthday', wrote cards and invitations, made cakes and decorations, played party games, danced and ate some delicious cake. We had a great time!
Funnybones!
We have been reading the story 'Funnybones' by Janet and Allan Ahlberg. We have really enjoyed learning about our skeleton and discovering some fascinating facts. We have even been doing the 'skeleton dance!'
Sparkly Friday!
We had a fantastic day learning about the gunpowder plot, dancing like a firework and creating brilliant firework pictures. We ended our morning having fun using a sparkler!
Little Red Hen
We have been reading and retelling the story of 'The Little Red Hen'. We decided to bake some bread rolls to help the Little Red Hen as nobody else would!
Natural Art
We enjoyed our visit from James Brunt, an artist who worked with the whole school to create an amazing piece of art using our beautiful grounds to collect natural objects.
Autumn Walk
We have been observing the changes of seasons and went on a lovely autumn walk. We had a tick list and ticked what we saw. We also collected five natural objects and placed them on the five frames to help our counting.
Great First Week at School!