Beech Class - Miss Ashfaq
Pine Class - Miss Jones and Mrs Silver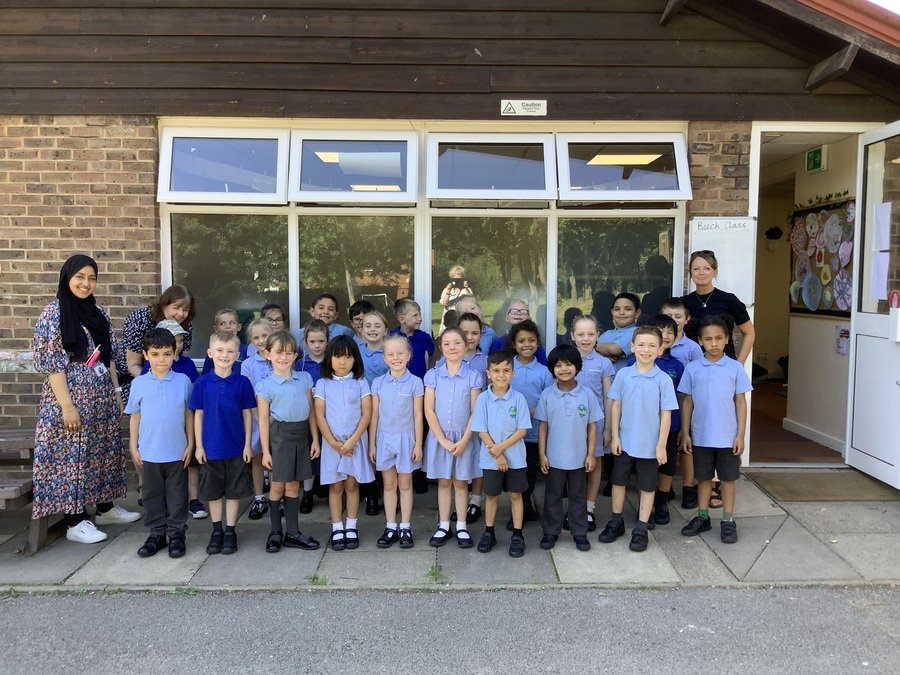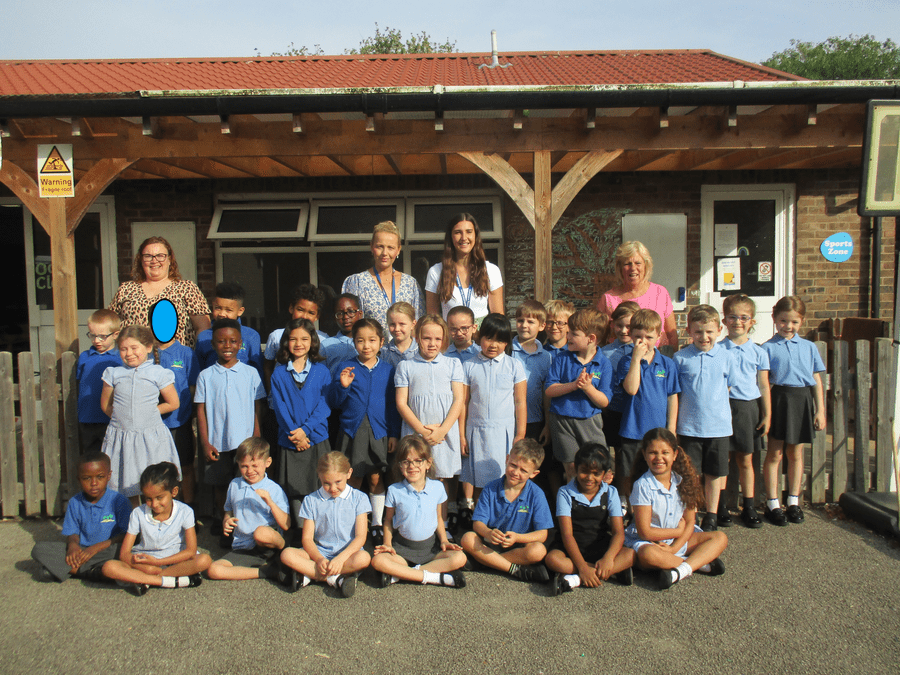 Year 2
W/c 04.09.23
This week Year 2 have been learning about Hemel Hempstead and different geographical vocabulary in their geography lessons. They labelled some geographical features on a photograph and matched words such as river, hill, forest, cliff, vegetation and harbour to their definitions.
In Science, we took a tour of our outside grounds to find things that are living, dead or have never been alive. The children were so amazed by how our play equipment was once alive as a tree!
Year 2
W/c 11.09.23
This week, Year 2 had their first session playing the Ukulele with their music teacher. They thoroughly enjoyed strumming along to the song and it sounded great! In maths, they explored adding numbers by regrouping through 10.
In English, we used the computers to research facts about Bluebirds and wrote down summarised facts about them.
In Topic, we created our own mnemonics to remember the points on a compass and used them on a map.
Year 2
W/c 18.09.23 - week 3
In English this week, we explored how we can help birds in our local area. We made class bird feeders and wrote instructions on how to do this. We also created our own 'creaking, clanking' dances with accompanying music, based on our book 'The Robot and the Bluebird'. The children were such proud performers as they showcased their fantastic robotic dance moves.
In Maths, the children investigated some statements using Numicon.
even + even = even
odd + odd = even
even + odd = odd
They had to find out if these statements were always true.
In Science, we learned about microhabitats and explored our school grounds to see if we could find any. We looked under logs and rocks to find minibeasts. We were such excited explorers!
Year 2
W/c 25.09.23 - week 4
In our team building PE session this week, the children had an exciting time guiding their blindfolded partners to the correct coloured cones on the floor.
In English, we retold the story of 'The Robot and the Bluebird' through drama. We got in role as the robot as we took a walk around the school to visit the different settings in the story. The children will be so excited to tell you all about the scrapheap, our bluebird friend and our journey to the sunny south!
Year 2
W/c 02.10.23- week 5
The Wonderful Writers in Beech and Pine classes wrote lovely narratives this week, based on 'The Robot and the Bluebird'! They used conjunctions to link sentences, expanded noun phrases to describe and conveyed the emotions of the characters accurately.
In maths, we continued to look at the place value of numbers and practised making and ordering 2-digit numbers with base 10 equipment.
In PE, our team building challenge was to use two skipping ropes to lift up a hoop. We needed to keep the hoop in the air for as long as possible.
In topic, we looked at the continents and oceans of the world. We put together a map of the world puzzle and labelled the 7 continents and 5 oceans.
Year 2
W/c 09.10.23- week 6
In PE this week, our team building challenge was to create 'mood faces' with PE equipment. The children had a fantastic time racing to collect their equipment and begin creating their faces.
In Art, we created leaf and bark rubbings with wax crayons. The children enjoyed comparing the textures of the trees and seeing how the bark is different on each tree.
Year 2
W/c 16.10.23 - week 7
After learning about kindness in RE this half term, the children made clay 'pots of kindness'. They decorated these and filled them with acts of kindness which they can pick out and do each day.
Year 2
W/c 30.10.23 - Autumn Term 1, Week 1
This week Year 2 have had their seasonal change day. The children enjoyed spending the day outside, noticing the different signs of autumn. We went pond dipping, we went on a colour hunt and we created some amazing nature art using natural objects that we found on our nature work. We even hosted our very own weather forecast! We will have 3 more seasonal change days throughout the year to compare all the seasons.
In history, we looked at photographs of Hemel Hempstead from the past and present day. The children were fascinated by seeing what Hemel Hempstead used to look like!
Year 2
W/c 06.11.23 - Autumn Term 2, Week 2
This week in Year 2 we have started to look at our new story 'Wild'. We went on a woodland walk outside and noticed what we could see, smell and hear. We then drew a woodland area like the one in the story 'Wild' and we thought of interesting adjectives to describe the setting. We were proud of our work so we shared all our artwork and ideas like a gallery.
In PE, we have started learning to do yoga. We learnt new poses and we even created our own poses imagining that we were creatures under the sea.
We were very lucky this week to have a lady come in to teach us a special dance to celebrate Diwali, the festival of light. We had so much fun doing the dance!
Year 2
W/c 13.11.23 - Autumn Term 2, Week 3
In PE this week, we practised overarm and underarm throws in target games. We used the correct stance and developed our aim.
Year 2
W/c 20.11.23 - Autumn Term 2, Week 4
The Hardworking Historians in Year 2 went on their Local Area Walk of Hemel Hempstead this week. They wowed the parent volunteers with all their knowledge of Hemel Hempstead. They saw the Charter Tower which King Henry VIII leaned out of and the impressive mosaic of him in the market square! In our history lesson, we sequenced events in Hemel Hempstead in a timeline and discussed how Hemel Hempstead and markets have changed over time.
In Science last week, we began an experiment to observe how egg shells change over time in different liquids. The egg shells represented our teeth. This week, we saw the gruesome results! Blackcurrant squash has 12 teaspoons of sugar which meant the egg shell became rotten and weak. We now know the importance of brushing our teeth and avoiding sugary drinks and food.
Year 2
W/c 27.11.23 - Autumn Term 2, Week 5
This week in English, we performed a range of poems. We explored the sounds which water makes in a bowl, in a cup, from a tap and even explored the difference in sound between warm and cold water. We used onomatopoeia words to describe the sound and then wrote our own poems about water, inspired by the poem 'Voices of Water' by Tony Mitton.
In History, we re-enacted a day in the life of people living in Hemel Hempstead in the past. We discussed whether they would go to the Marlowes shopping centre or whether they would buy their shopping from markets. We also acted out what people would do for leisure.
In PE, the children had an amazing time practising throwing objects through moving targets. It was very tricky but they showed resilience and performed amazingly!