'Willow'
Nursery Class
Miss 'Anna' Humphries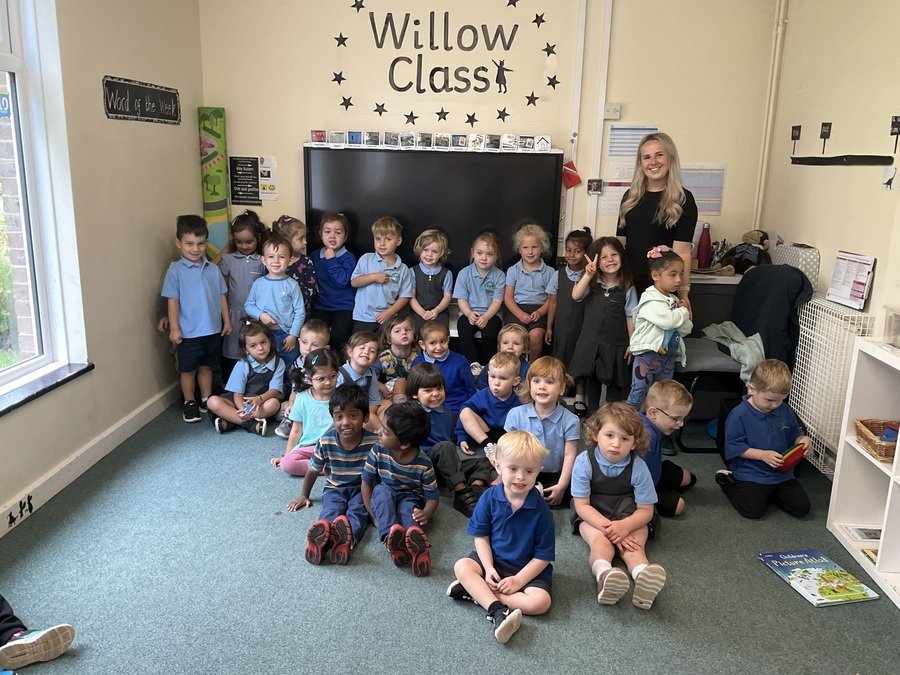 Autumn 1
Week commencing 11th September
Week commencing 18th September
Week commencing 25th September
Week commencing 2nd October
Week commencing 9th October
Week commencing 16th October
Autumn 2
Week commencing 30th October
Week commencing 6th November
Time Travelling Ted visited Nursery this week. He told us about soldiers from a long time ago who were brave so that we can be safe and happy today. We have been looking at the poppy as a way to remember and thank them. We have also discussed special events in our own lives that we like to remember and we have shared these with our friends.
Week commencing 13th November
Jigsaw Jenie visited Nursery on Monday to tell us it was going to be her birthday on Thursday. The children decided to throw her a party. We made a list of everything we would need and slowly made our way through it. We made decorations, cupcakes and a card. The party was a huge success and the children were proud of their hard work.
Week commencing 20th November
This week we have been learning about how we have changed since we were babies. We have looked at pictures of ourselves as babies and talked to our friends about how we are now different, we met Mrs Hammett's baby and had the opportunity to ask her lots of questions, we read 'Baby Animals' and discussed how they change too and we have been playing with babies during child initiated learning.
Week commencing 27th November
To continue our topic of celebrations, this week Nursery have been learning all about weddings. We have talked about why people get married, who goes to a wedding, what happens there and we have watched videos of different religious weddings. We decided to have our own wedding in Nursery which we prepared for by making biscuits and bouquets.